FAW Group Corporation, one of China's oldest and largest automobile manufacturers, is implementing targeted policies and taking solid actions to minimize the impact from the novel coronavirus (COVID-19) epidemics, with a dual approach of ensuring both epidemic prevention and control, and production resumption.
FAW Car Co., Ltd. a subsidiary of FAW Group, has launched double shifting production at the assembly line of Hongqi HS5 on Feb 22, and realized daily output of 300 units.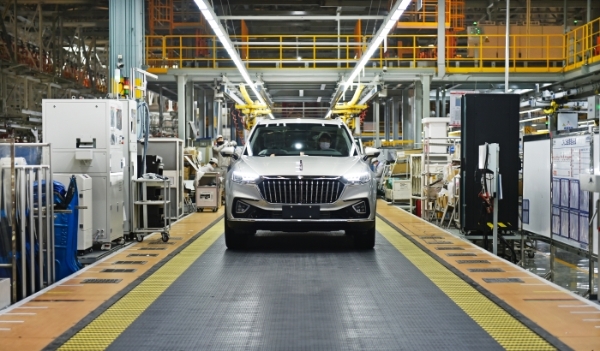 Hongqi HS5 rolls off the production line in the FAW Car Co., Ltd.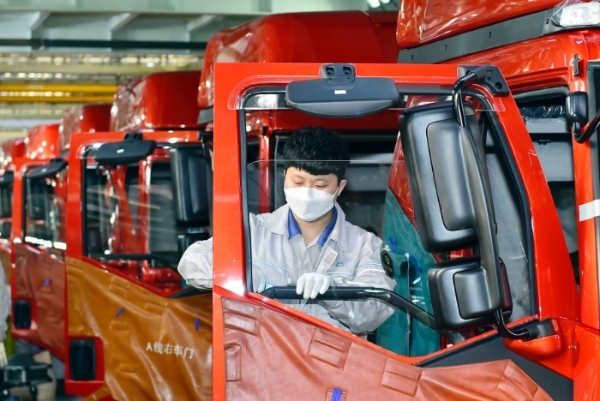 An employee is working at the assembly line in the FAW Jiefang Truck Co., Ltd.
As of Feb. 20, FAW Jiefang has seen its utilization rate of production capacity of 95.6 percent, while 96.8 percent of employees have gone back to work. Most production bases of FAW-Volkswagen and FAW Toyota have gradually resumed work and production, with the work resumption rate over 98 percent.
In the next step, FAW Group will continue to fully advance the coordinated supply of parts and components, make every effort to remove the logistical restrictions, create favorable conditions for complete work and production resumption, and make positive contribution in stabilizing employment, boosting production, ensuring people's wellbeing and keeping expectations stable.
FAW is a leading global manufacturer of quality passenger cars, trucks, and buses. Established in 1953, the company is China's oldest and largest automotive group. Annual sales exceed three million units.